On the height of San Giuliano hill, overtopping Trapani, quiet between the clouds, there is the city of Erice.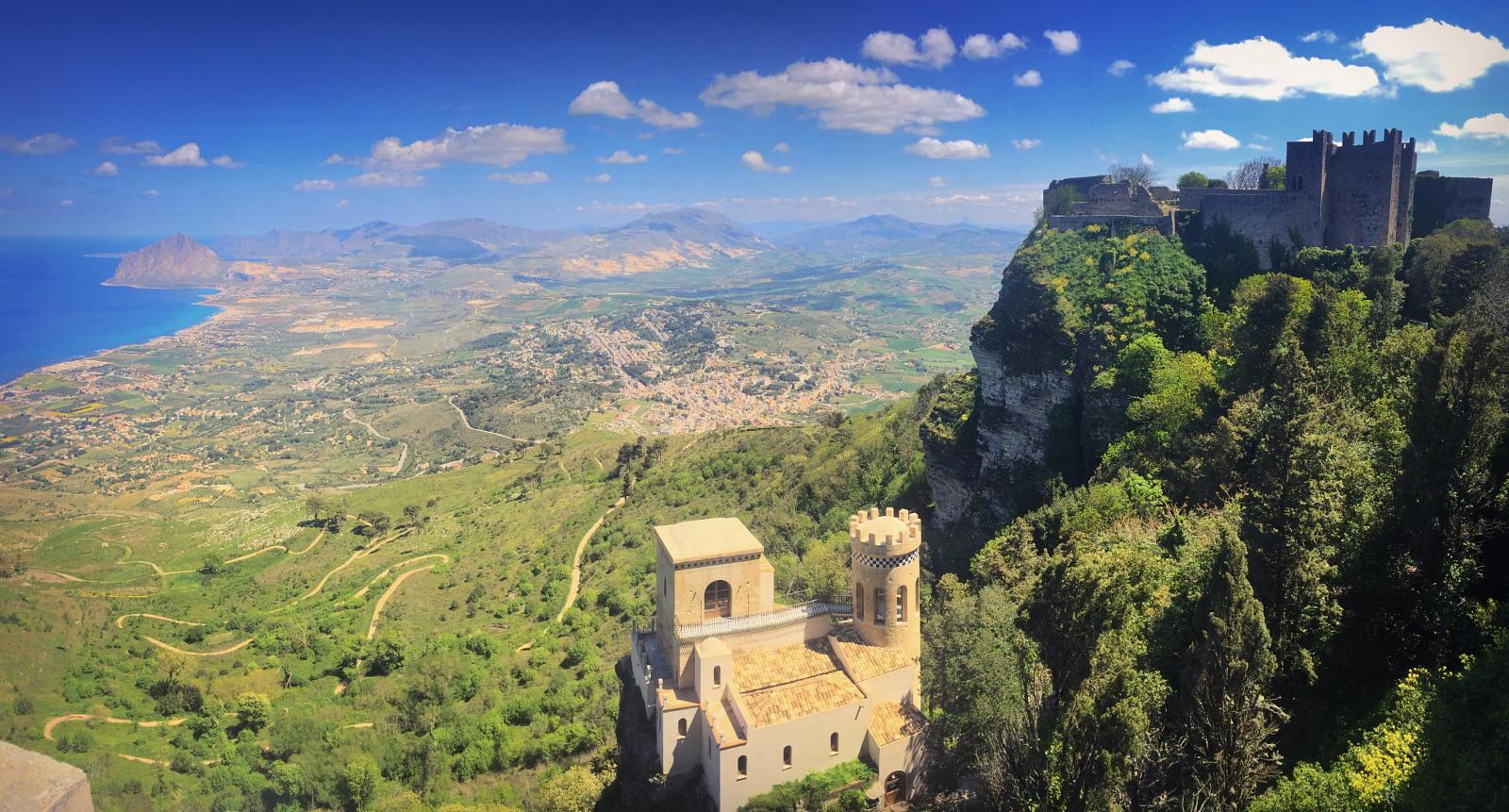 The city is surrounded by huge walls of  Elymian builiding (VII century.B.C.) with at its corners: the Norman Castle; the cathedral (1314), and the spanish quarter. The old town center has a typical Medieval city plant  with little squares, narrow and wiggly ways and amazing flowering courts.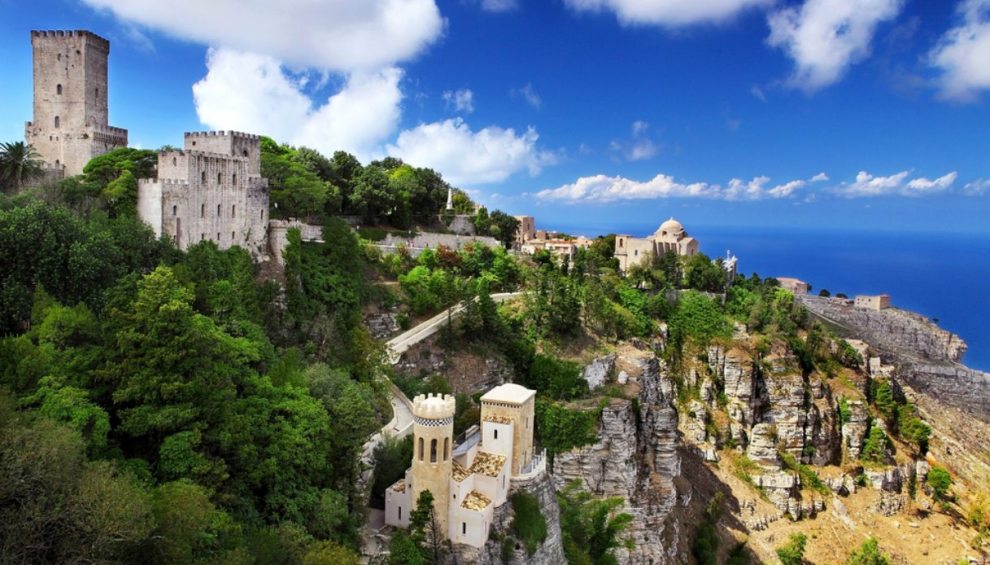 Erice takes more than sixty churches, such as San Martino, San Cataldo, San Giuliano, San Giovanni Battista. Every summer, you can listen old Medieval music during the Week of Medieval and Reinassance music.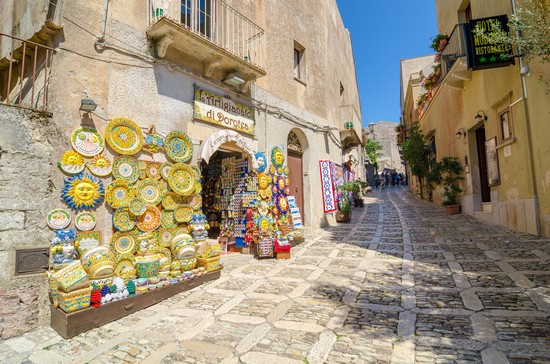 Erice has very ancient origins: Thucydides tells that it was founded by Trojan, giving life to elymian folks. But Erice was a strategic and religious site also for Roman, Phoenician, Greek and Norman. From 1963 Erice hosts important scientific meetings at the Ettore Majorana center.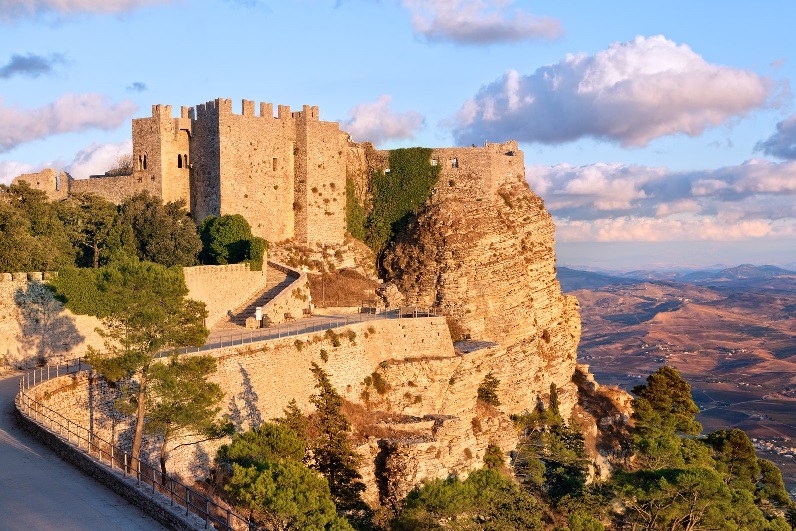 Don't miss other news on our site. Subscribe to our newsletter to stay updated on all the unforgettable experiences to live in Sicily!
As you have read, Erice preserves intact the charm of an ancient medieval border animated by typical craft shops: the finely decorated ceramics, the colorful hand-woven carpets, the traditional sweets such as the Genovese with cream, shortcrust pastry with icing sugar on the side Superiore and "Mustaccioli", ancient biscuits made in cloistered convents. Haven't packed your bags yet? This splendid medieval treasure overlooking the sea is waiting for you!