To inform in a fun way is the mission of InformAmuse, how to do that in Sicily to enhance its cultural heritage? Eleonora Trumello, project manager, tells us about it.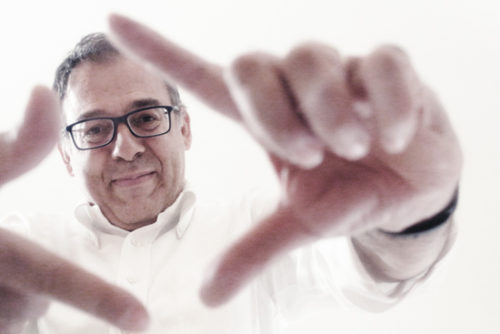 Would you like to introduce us Informamuse?
InformAmuse is an innovative SME born as an academic spin-off at the University of Palermo. We create innovative systems with the aim of making the information easy to use in an intuitive and fun way.
3 adjectives that characterize your project.
Innovative, Informative and Fun.
What is your business mission?
"Informing in a fun way" is the company's mission, we make products incorporating the latest generation technology by providing end users with new, simpler, more engaging, interactive patterns of interaction.
What are the services / products you offer?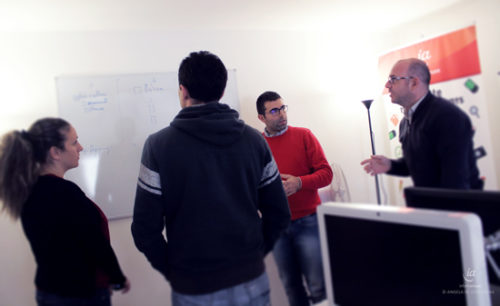 We design and implement APP, interactive digital systems and information systems.
Who do you turn your business into?
Public and Private Entities
Being in Sicily for you: is it an advantage / opportunity or a factor of discomfort / difficulty?
It is an advantage because we can let people discover the beauties of our territory  through our uniqueness, however there are also some difficulties because our ecosystem is not one of the most receptive to innovation.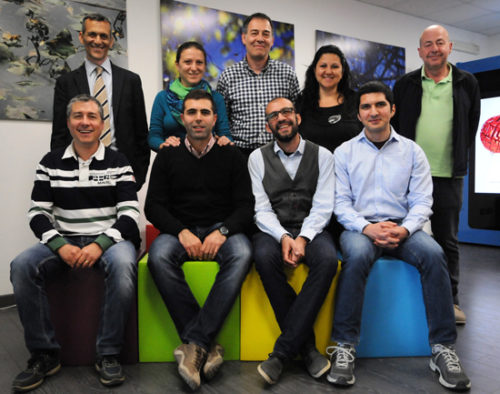 Sicily & Sicilians is a project that wants to enhance and disseminate Sicilian excellence in the rest of Italy and abroad and also your project wants to provide our tourists new ways of entertainment and, at the same time to inform them about our beauties. What do you think it can be done to spread them also outside our land?
Everyone has to do his part and we try to do it as we know: by creating APPs and information systems that have the goal of enhancing Sicilian excellence in the rest of Italy and abroad:
AKRAI: App iOS to show the ancient theater and archaeological site of Akrai and Ferento.
BAGHERIA: The system, with a kiosk version, has been designed to provide information on rural tourism within the territory of Bagheria, a country in the province of Palermo.
BOOKALIVE: A project for the valorisation and innovative use of ancient bookstores to promote the Sicilian Libraries as new places of diffusion of culture as a touristic spot: a physical tour with on-site and virtual equipment with interactive digital books.
HEADLIGHT: App iOS for the Capo Lighthouse resort of Tasca d'Almerita.
DIGITEMA: Project for valorisation and innovative use of a sample of the vast cultural heritage of the Teatro Massimo in Palermo.
FRUITLOGISTICS: The system for the sponsorship of Sicilian agro-food companies with the version with 2 kiosks and 12 tablets was put into operation by FruitLogistica in Berlin in 2012 and 2013.
HERA TOUR: A virtual journey to discover through the augmented reality the Temple of Selinunte
IMUSSOMELI: iOS App to enjoy a visit to the beautiful castle in the heart of Sicily, with two magnificent 360 ° views.
IPALATINA: iOS app to guide users through a breathtaking visit of the Palatine Chapel of Palermo and its famous mosaics. The Palatine Chapel is the best example in the so-called Byzantine-Norman-style world.
M'AMA: A project for the valorization and the innovative use of a Museum of the Arts of the Madonie, a virtual, interactive and multimedia museum designed to enrich the enjoyment of a rich cultural heritage only to a minimum accessible.
MDMARTIDEC: iOS App to present the temporary exhibition "Refound Sicilia. Decorative Art From the Vatican Museums and from the Santa Casa di Loreto", in the Museo Dicioncesano di Monreale, a collection of religious works made by the Sicilian jewelery school from 1530 to 1670.
SMARTEATING: iOS and Android app that allows the user to find information about where to eat and drink in an intelligent and innovative way.
SMARTHERITAGE: A project for the valorisation and innovative use of a tourist circuit to discover the beauties of Palermo, Cefalù and Mussomeli.
VINITALY: The system for sponsorship of Sicilian winegrowers with version with 12 kiosks, apps and androids on the store, statistics and wall infographics has been set up in the Sicilian pavilion at Vinitaly from 2011 to 2014.
We thank Eleonora Trumello for this overview of apps designed and created by InformAmuse, innovative tools to inform and promote Sicily and its artistic and cultural beauties.
If you want to know more, here is the link to their site.