E' a Bronte nel 1986 che nasce Valentina Currenti, una giovane artista siciliana emergente, che si dedica alla pittura.
Visions of the World, il progetto artistico che ha presentato, nasce da diverse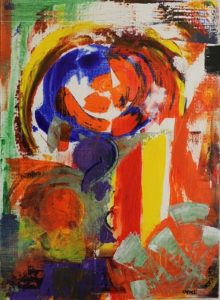 ispirazioni in tempi diversi. È la sintesi di incontri casuali, viaggi fatti o immaginati, sapori e culture diversi fra loro. VotW (Visions of the World) prende vita nel 2013 ed attualmente è in evoluzione.
Quello che inizialmente è nato con tela di juta e acrilici oggi è contaminato da immagini digitali. L'artista siciliana ritiene che questo suo progetto sia un esperimento che continua ancora oggi.